The Nigerian Upstream Petroleum Regulatory Commission (NUPRC) has unveiled a strategic plan which would act as a roadmap to guide the organization's activities and propel it toward a future of growth and success.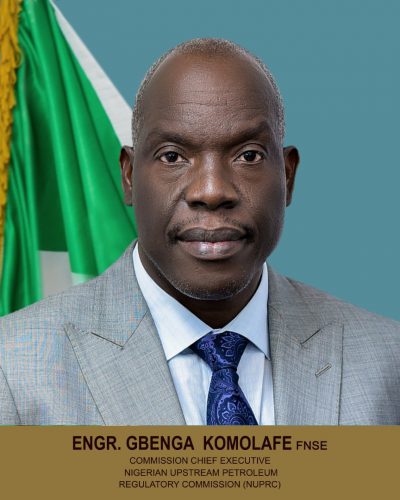 READ ALSO:Stock Market Stays Positive By N166bn
NUPRC Commission chief executive, Engr. Gbenga Komolafe, who unveiled the plan in Abuja,  on Tuesday, said it was a significant milestone in the organization's journey as it repositions to diligently pursue its mandate in line with the prescriptions and expectations of the Petroleum Industry Act (PIA), 2021.
Disclosing that a dedicated team had been working tirelessly over the past months to develop a comprehensive strategy that reflects the Commission's collective vision for the next decade, Komolafe explained that the document outlines steps NUPRC will take to position itself as a leading regulatory body, fostering a thriving upstream sector that drives economic growth and ensures the sustainable development of Nigeria's natural resources.
"The strategy document encompasses key aspects that will drive our success. We have identified several core focus areas that will enable us to optimize value creation, diversify revenue resources, enhance stakeholder relationships, ensure regulatory compliance, attract investors, enhance transparency, improve operational efficiency, enhance resource management, foster enhanced internal collaboration, improve our organizational culture, strengthen our workforce, and optimize the use of technology. These aspects serve as the pillars on which our strategy is built, guiding our actions and initiatives moving forward.
"The development strategy consists of three phases which were guided by four key considerations: the PIA and global best practice, value creation, effective operating model, and people.