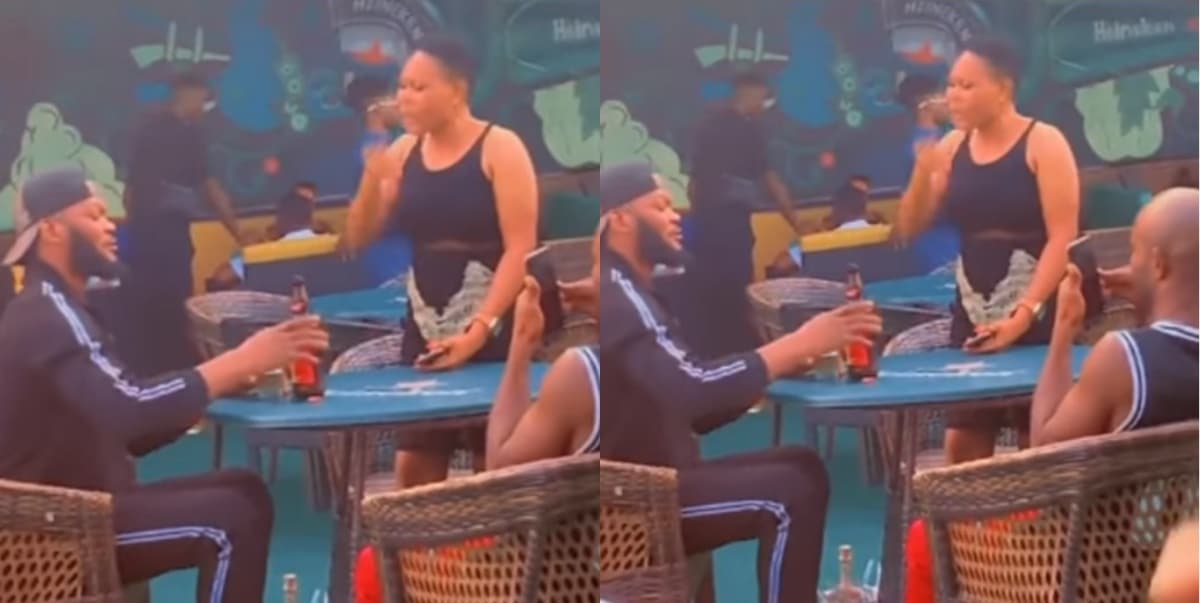 A video has gone viral video on social media about a recent incident, a Nigerian lady was captured on video confronting a man for taking her on a date but failing to consider her needs.
The incident occurred at a lounge where the man bought a bottle of beer for himself and did not order anything for the lady, leading to a heated confrontation.
READ ALSO: Wizkid head UK's biggest music festival, first African artiste ever
The video footage shows a Nigerian lady standing up from her seat and questioning the man's selfishness and insensitivity for neglecting to buy her a drink.
Clearly frustrated, she expressed her disappointment, stating that he had been persistently asking her for a date, only to treat her with such disregard.
The man, seemingly unbothered by the situation, dismissed her concerns, claiming that she was embarrassing herself and drawing unwanted attention from others present.
He further insinuated that her inability to afford a drink for herself should be a source of shame for her.
His response provoked a strong reaction from the lady, who promptly warned him not to contact her again.
The video, which has been widely shared across various social media platforms, has sparked a wave of discussions and debates.
Many viewers expressed support for the woman, applauding her for standing up for herself and condemning the man's behavior.
Conversely, some individuals sympathized with the man, claiming that the woman's reaction was excessive and unnecessary.
They argued that he was under no obligation to buy her a drink and that her expectations were unreasonable.
Video: