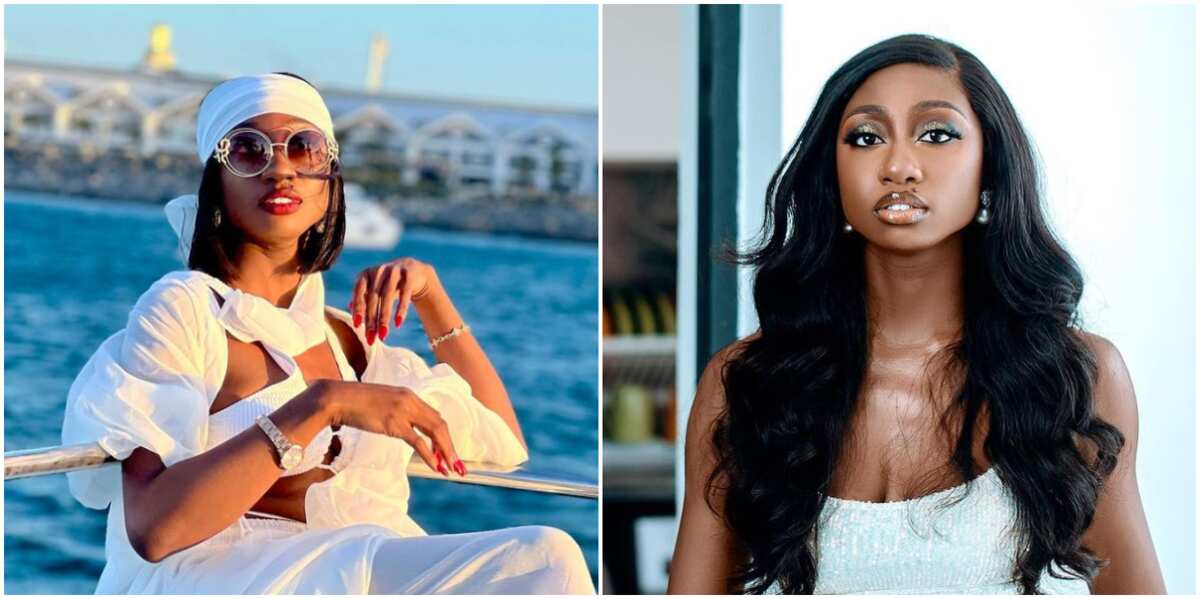 Reality Tv star Doyin, advises trolls to go back to school after they dragged her for referring to Adekunle's mother while confronting him.
She had bared her heart in an episode of the BBNaija season 7 reunion show about her difficulty with her co-star, Adekunle, whom she heavily rebuked.
READ MORE: BBN Reunion: Doyin Drags Adekunle
The Reality Tv Star had stated, among other things, that Adekunle owes his mother an apology for trashing her home training.
This remark infuriated many netizens, who chastised her for dragging his mother into their quarrel.
She responded to the reaction by explaining that she had not attacked his mother, but rather that Adekunle had taken his mother's Training to the gutter.
She wrote:
"I never insulted his mum. My words were "he owes his mum an apology for throwing her home training in the gutter"
In other words, she trained him but he neglected the training, so he owes her an apology.
If English is your problem, this is a good chance to go back to school."