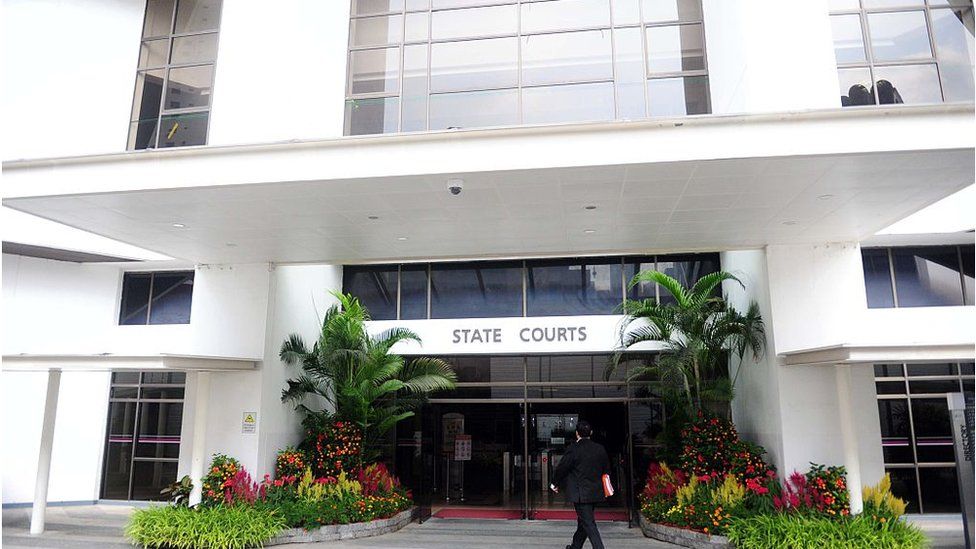 A Singapore court has sentenced an Australian man to five and a half years in prison for killing an elderly man.
Andrew Gosling had spotted an ethnic Malay Muslim family, who were living in the same apartment complex, and threw a wine bottle at the group.  It hit the 73-year-old grandfather, killing him and injuring his wife.
Gosling told the court he had acted in retaliation over the 2002 Islamic militant attacks in Bali, where many Australians died. The court said his crime was an "act of religious hostility" towards Muslims. He was convicted of causing death and grievous hurt by a rash act. "Such offences could seriously undermine Singapore's racial and religious harmony and must not be tolerated and must be firmly dealt with," said Judge Victor Yeo.
A 'heinous' thought
The incident took place in 2019, when Gosling, 49, was living in Singapore. He had spotted a group of Muslim people gathering at the barbecue area of the apartment complex he was staying in. The court heard that Gosling had wanted to "startle" the group after identifying them as Muslims.
After throwing the bottle at them, he then ran away shouting "crude, religiously charged vulgarities" about Muslims.
The 73-year-old man, a grandfather of nine, died a day after the incident. His 69-year-old wife was injured. They were both identified as ethnic Malay Muslims.
Gosling's defence lawyers stated in court documents that he had committed the act as he was "angry and upset" at the 2002 terrorist attacks committed by Islamic fundamentalist groups in Bali that had killed 88 Australian citizens.
In their mitigation plea, they said Gosling's actions did not reflect his true intentions and were unlikely to have been religiously motivated. Instead, they argued it was a result of "negative obsessive thoughts that manifested while he was intoxicated".